Pop-up Story
Gently mix cartoon and comics to get a pop-up story – an animated story with sound effects, available on mobile devices.
The story is divided into slides, triggered by the reader. Any animation or sound can be replayed, and the reader can move backward or use chapters to jump directly to their favorite part of the story.
Our apps embed no advertising and no in-app purchases.
You will always have full access to the app.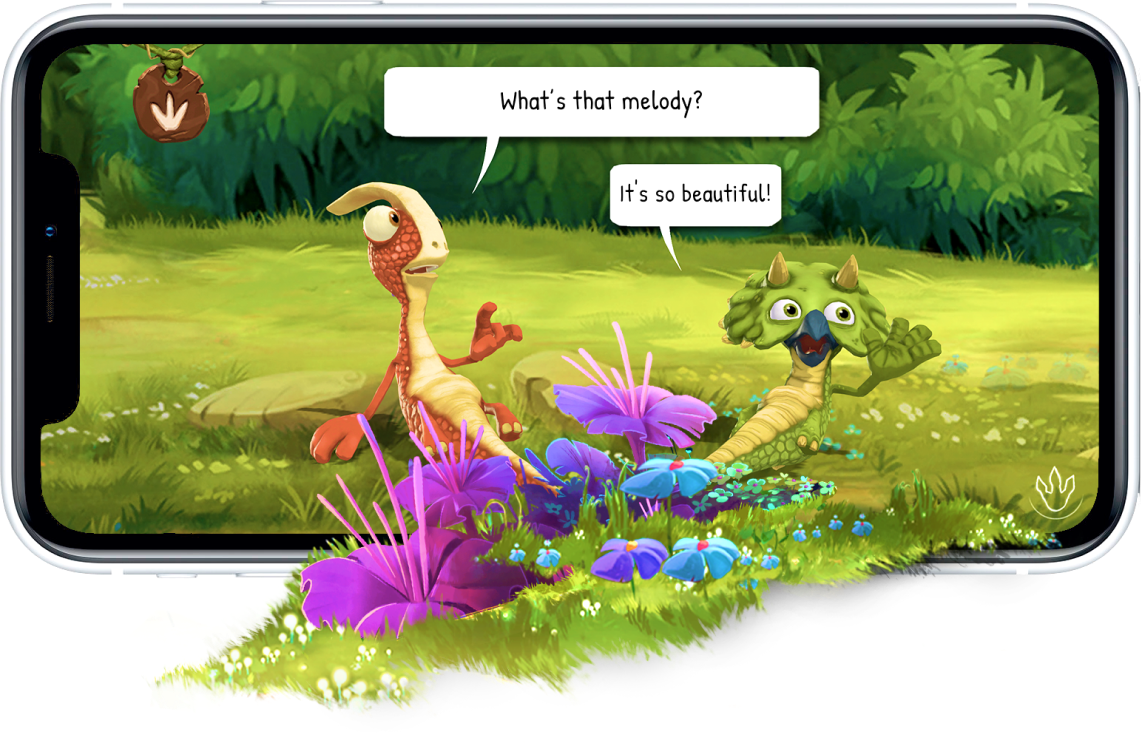 Gigantosaurus
Giganotosaurus is an animation series produced by Cyber ​​Group Studio for 4-6 year olds.
Four little dinosaurs explore the world of prehistory: Mazu the inquisitive, Rocky the spunky, Bill the greedy and Tiny the playful.
Together they will face their fears and unite to live wonderful adventures and unravel the mysteries of the intriguing Gigantosaurus!
Gigantosaurus
Pop-up Story
Find your favorite characters from the Gigantosaurus series – Mazu, Rocky, Tiny and Bill – in a new type of animated story.
Mazu, Rocky, Bill and Tiny are having a race when Bill falls into a cave !
Fortunately the smart Mazu always has good ideas. Bill can count on her and maybe even on the mysterious Gigantosaurus.
Available in the following languages