Pop-up Story
Pop-up story applications offer animated and interactive stories inspired by the world of Gigantosaurus.
Pop-up story applications are designed to encourage guided or independent reading with familiar characters and a dynamic and attractive media for the child.
Available in 8 languages, multilingual learning is encouraged with the option of changing languages easily throughout history.
No advertising and no in-app purchases.
Only on the App Store.
Available on iPhone and iPad for 2,29€.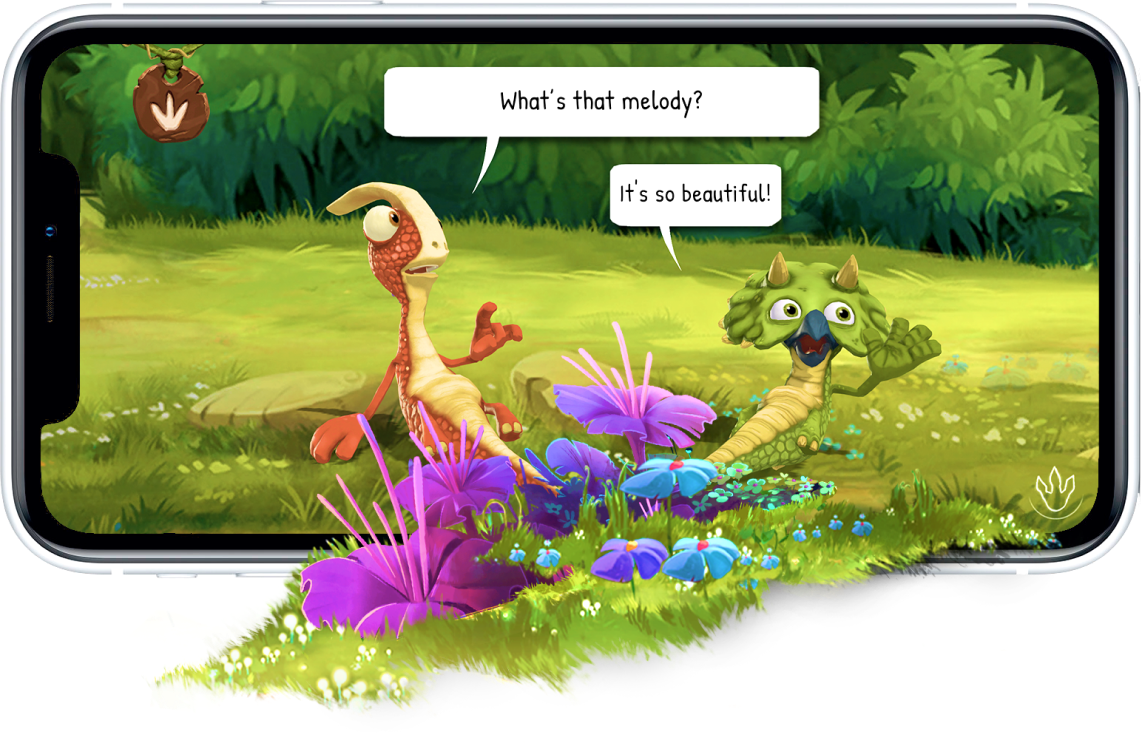 Gigantosaurus
Giganotosaurus is an animation series produced by Cyber ​​Group Studio for 4-6 year olds.
Four little dinosaurs explore the world of prehistory: Mazu the inquisitive, Rocky the spunky, Bill the greedy and Tiny the playful.
Together they will face their fears and unite to live wonderful adventures and unravel the mysteries of the intriguing Gigantosaurus!